Messy Church – at home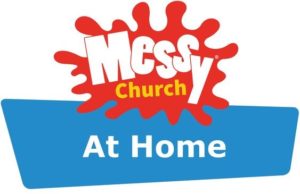 Due to the coronavirus we are not able to hold Messy Church in the normal way. So each month we will put some activity ideas on this site that you can try out at home. The page will be updated just before the second Saturday of each month – in line with our Messy Church dates.
We hope you enjoy the activities – maybe take some photos so you can share them with us when we are back to Messy Church as normal. Stay safe, and we hope to see you very soon.
If you have any questions, please use this contact form, selecting Messy Church.
Messy Paul
Jesus asks all sorts of people to follow him – even people who have made terrible mistakes in the past! The activities will help you learn about Saul, also known as Paul.
Watch this video about Saul and how he became known as Paul:
Have a go at the activities on the session outline sheet – they use resources you are likely to have at home:
We would love to hear from you – please use this contact form,